INVESTOR RELATIONS > RED CARPET CLUB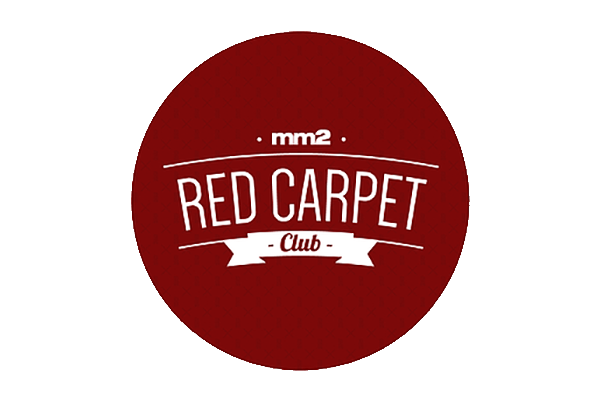 1. What is mm2 Group Red Carpet Club?

The mm2 Group Red Carpet Club is a programme targeted exclusively at shareholders of mm2 Asia Ltd. and UnUsUaL Limited, which offers a variety of benefits to eligible shareholders. 

Through various exclusive events, it allows shareholders to interact with mm2 Asia and UnUsUaL more actively and on an on-going basis to better understand the Group's business activities.

2. What are the benefits that members of the mm2 Group Red Carpet Club are entitled to?

Members get invited to exclusive preview screenings and gala premieres of movies the Group produces and distributes, as well as concerts organised and promoted by the Group.

3. How do I become a member of the mm2 Group Red Carpet Club?

You need to be a shareholder of mm2 Asia Ltd. or UnUsUaL Limited with a minimum holding of 1,000 shares, and you will automatically be included as a member.

4. Can I transfer my membership to another person?

Membership is non-transferable.

5. I buy and sell mm2 Asia' and/or UnUsUaL's shares frequently. Does that mean my membership status fluctuates?

Yes, you need to hold a minimum of 1,000 mm2 Asia or UnUsUaL shares to qualify for membership status. For benefits like invites and giveaways, there will be a cut-off date for eligibility, i.e. you will be eligible for these benefits if you hold a minimum of 1,000 mm2 Asia shares as at the cut-off date.

6. Are the membership benefits the same among all eligible shareholders? What If I own significantly more shares than another shareholder?

The membership benefits are the same for all members regardless of shareholding size.

7. How do I know what events are coming up?
You can join mm2 Asia's mailing list here and UnUsUaL's mailing list here to receive news and updates, including our mm2 Group Red Carpet Club events. Starting 1 October 2016, all invitations to mm2 Group Red Carpet Club events will be sent out through our mailing list.
​
8. What if my shares are held by a custodian account? Will I still be eligible for ballot?
​
Yes you will be. However, starting from 1 August 2017, all Shareholders whose shares are held under custodian accounts will be required to provide proof of their shareholdings as at the relevant cut-off dates for verification purposes. Submissions without verification of shareholdings provided when shareholders register their interest for events will be deemed incomplete, and these Shareholders will not be allocated tickets for the corresponding event.
​
9. Why did I not receive my invite via mail?
​
Starting 1 October 2016, we have gone paperless. Event invites are now being sent electronically and shareholders will receive invites if they have signed up for our mailing list.
10. I signed up for an event as soon as I got the notification, why did I not get allocated tickets?
​
Starting 1 October 2016, all members who rsvp will be selected by ballot and the invites are no longer on a first-come, first-serve basis.
The Group reserves the right to make changes to ticket allocation rules to all mm2 Group Red Carpet Events without notice.
​
11. What is the line-up of mm2's movie events and UnUsUaL's concerts for the year?

We will announce our upcoming movie events and concerts throughout the year as they approach.
For mm2 Asia-related events
For UnUsUaL-related events


Please note that not all our movies and concerts will have a Red Carpet Club event due to considerations such as contractual terms with our partners.

12. I have more enquiries. Who can I contact?

You can email us or send us a mail. Here are the contact details: 
For mm2 Asia-related enquiries:
Address: 
mm2 Asia Ltd.
1002 Jalan Bukit Merah
#07-11 Singapore 159456
For UnUsUaL-related enquiries:
Address:
UnUsUaL Limited
45 Kallang Pudding Road
#01-01 Alpha Building
Singapore 349317