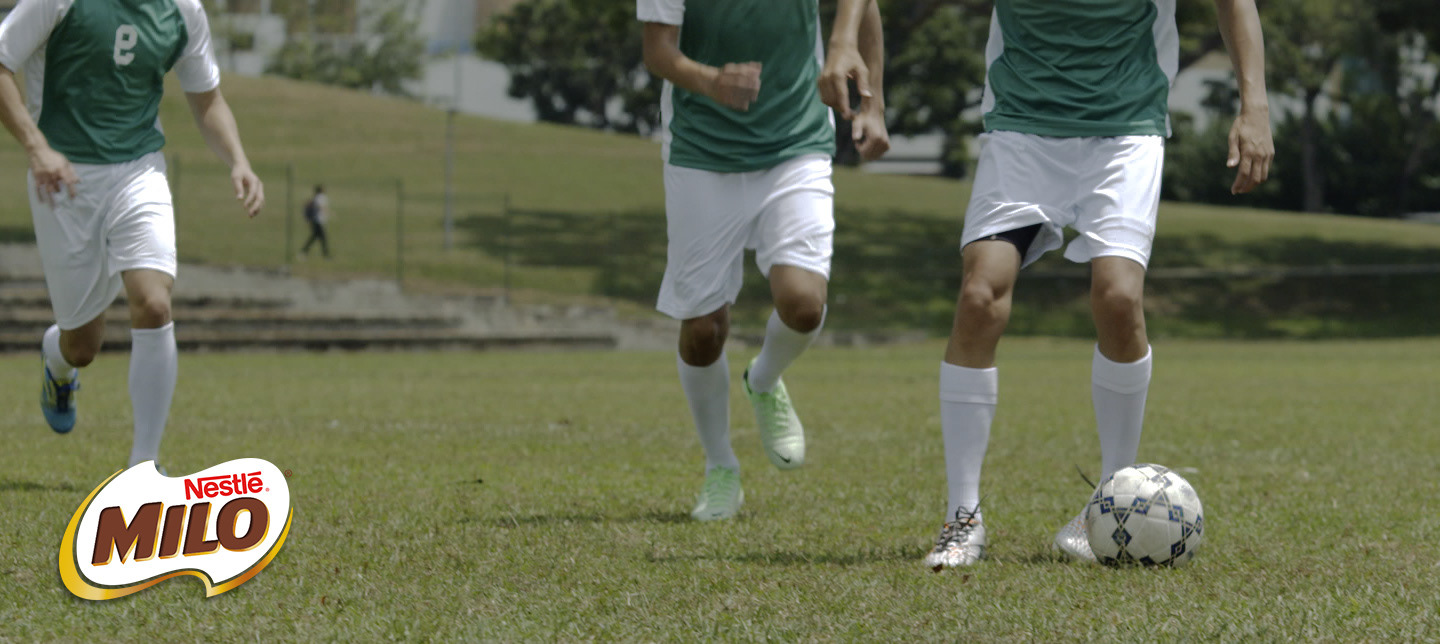 NEW product - MILO van recipe! "ICE ICE MILO"
As a gift to to celebrate Singapore's 50th birthday, MILO Singapore has launched MILO Ice Energy – formulated to taste like the iced cold MILO from the MILO van – continuing our rich heritage of championing everyday victories, in and out of the sports field, 50 years and beyond.

It is undoubtable that the distinctive taste of the iced cold MILO dispensed from the MILO® van has captured the hearts of Singaporeans. 

In two simple steps; mix 5 teaspoons of MILO® Ice Energy with 150ml of iced-water – YES, it is possible to dissolve MILO® Ice Energy in iced-water; you can easily savour the familiar taste of the deliciously rich, ice-cold chocolate malt beverage anywhere, anytime. 

Made with the nutritious goodness of malt, milk, cocoa, MILO contains ACTIVGO®, a combination of PROTOMALT®, vitamins and minerals, giving you the energy to go further. Available in a complete mix where you just add iced-water, energise with this yummy goodness today! 

MILO® Ice Energy comes in a 750g refill pack and is available in all leading supermarkets! Try it now!
Client : Nestlé Singapore
Commissioned by : J Team
Featuring Joshua Tan, Tosh Zhang, Wang Wei Liang, Maxi Lim
Story by Nestlé Singapore
Executive Producer: Charles Yeo 
Director: Wilson Yip
Storyboarding: Wilson Yip
Asst Director: Sufyan Sam'an
Cinematographer: Amandi Wong
Art Director: Isaac Lee
Gaffer: Alistair Chang
Location Sound: William Sim
Make-Up Artist: Manisa Tan
Wardrobe / Stylist: Adrian Seah
Production, VFX & Post Production by Vividthree Productions
Music: Bunz
Audio Post: Red Light Studios