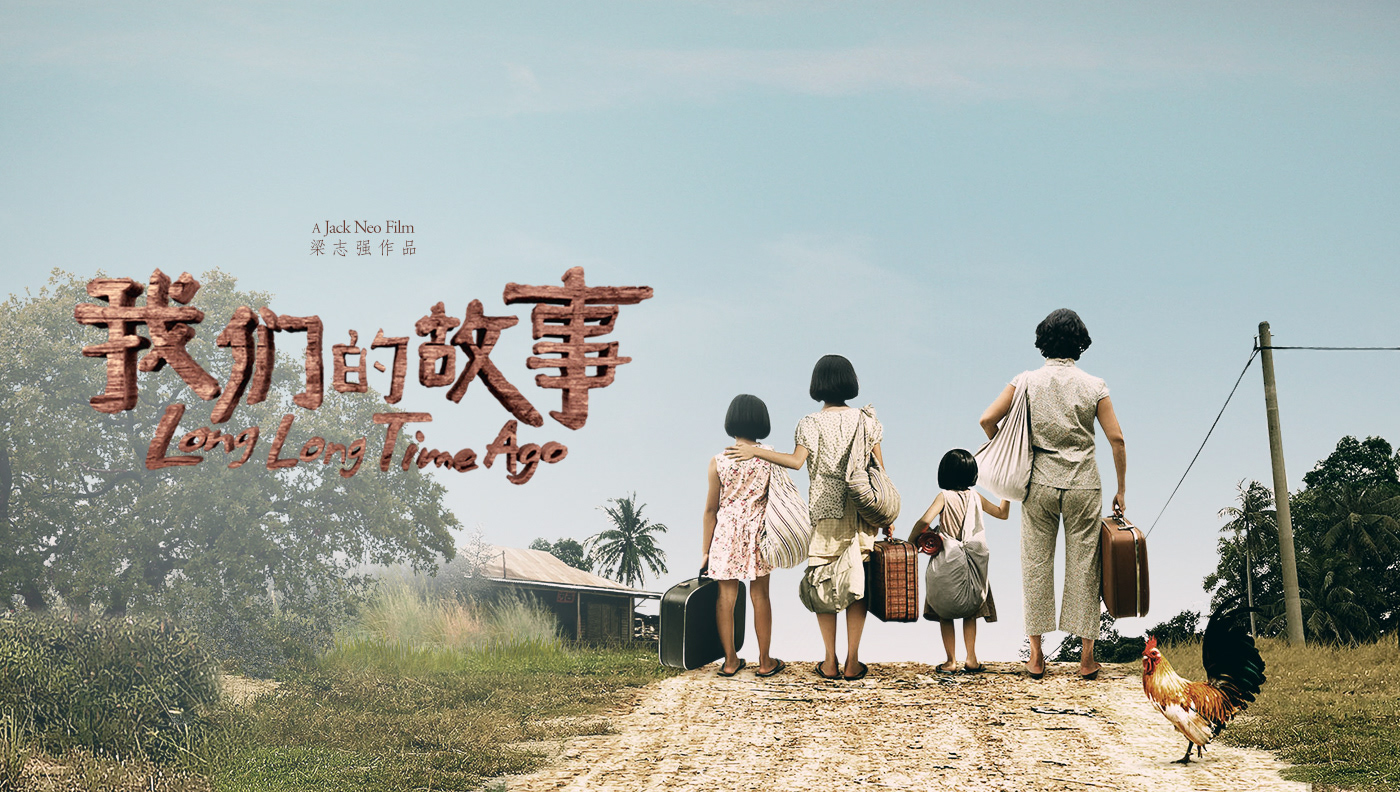 Long Long Time Ago - " 我们的故事 I & II "
The story spans from 1965 to the early 1970s. Heavily pregnant Zhao Di, the unwanted second wife of an older man, was chased out by her husband's family and forced to return to her own family. She eventually gave birth to twins, Shun Fatt and Su-Fang. As Su-Fang had two moles on her face, which was said to be bad luck, Zhao Di decided to give her up due to the pressure of wanting to build a better life for the rest of her family. With Zhao Di's indomitable spirit, and with the help of her family, they went through adversities, witnessed the changes through the years, and accompanied every step of the nation`s growth in its early years.
Due to the nature of the project, there was extensive CG set extension used to reproduce historical environment and setting that cannot be shot in camera. Events like the 1969 great flood and transition of the Kampong to HDB estate would not be possible without the aid of visual effects.
Vividthree's first full involvement from pre-production to post-production
Onset editing and VFX supervision > Offline editing > VFX post production > Creative Color Grading > Online Finishing
In terms of production, this movie benefitted hugely as everything was done within 1 premise. There was a much easier collaboration process from each department, we managed to shave off a lot of time spent in data transferring from 1 facility to another. During the offline phase, the VFX department could come in and plan cg animatics for the offline edit. While the VFX department was working on the production, color grading could happen concurrently and once the CG shots were done up. There was almost instant feedback from color grading sessions. More time could be spent in the creative point of the movie rather than spending time to do copying/transferring/ingesting files from the editing facility to visual effects house and then to the color editing house and finally back to the editing facility for finishing.
Long Long Time Ago ( Part I & II ) - "我们的故事 ( I & II )"
Visual Effects Breakdown
Long Long Time Ago - "我们的故事" 
The Making Of by Jteam
Long Long Time Ago 2 - "我们的故事 II" 
The Making Of by Jteam