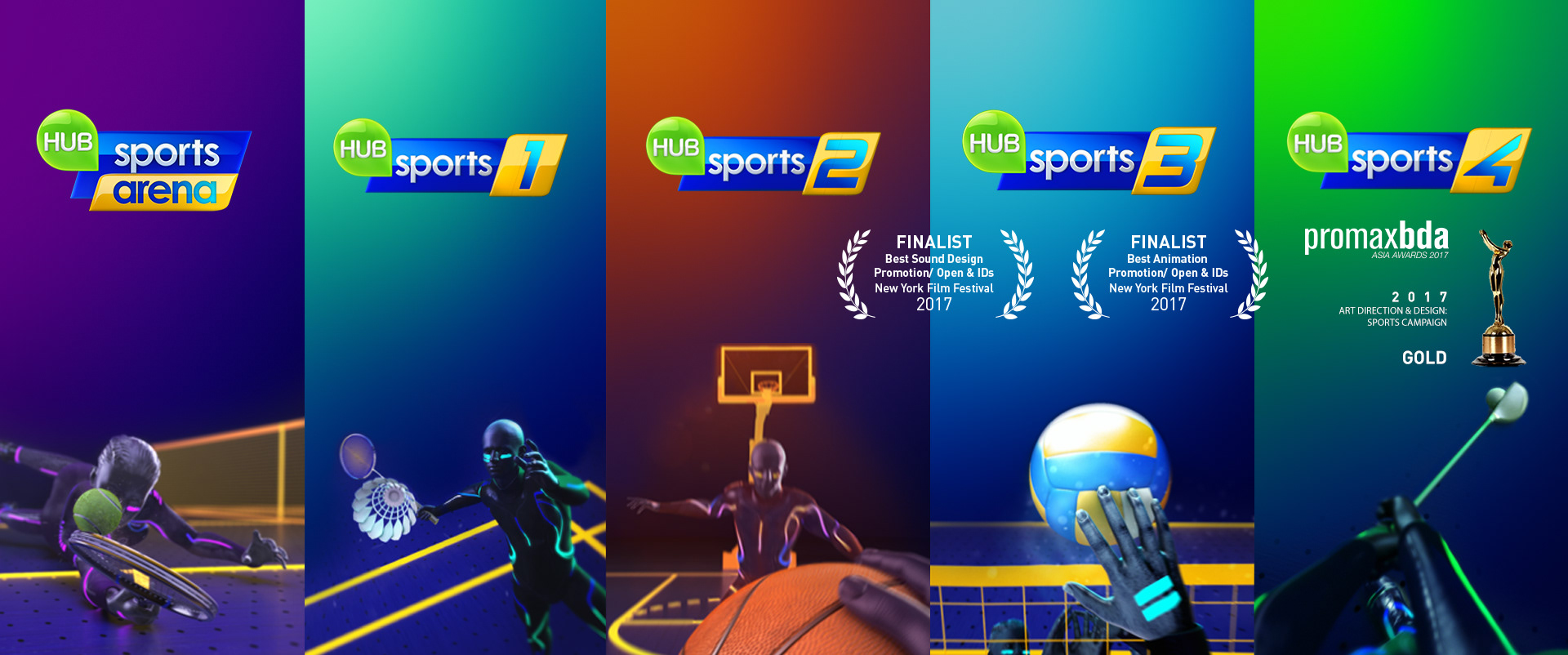 HUB Sports Arena Channel Rebrand 2016 - "Ident 1" 
Hub Sports Arena showcase 'live' games of the Singapore LionsXII football team, WTA tennis, V8 Supercars and S-League football, as well as repeats of selected NBA games, Bundesliga matches, ATP tour games, WWE Vintage events, WWE Superstar fights and more.
​​​​​​​
HUB Sports 1 Channel Rebrand 2016 - "Ident 1" 
Swing in here for your favourite men's tennis, badminton and extreme sports action. Key events include the French Open, US Open, Roland Garros, ATP World Tour, BWF Super Series, BWF Majors and BWF Grand Prix.
HUB Sports 2 Channel Rebrand 2016 - "Ident 1" 
Enjoy contact sports galore with football, wrestling, basketball and more. Catch 'live' NBA Regular Season games, NBA All-Star Weekend, NBA Conference Finals and NBA Finals, daily WWE series, along with Bundesliga, A.League, K.League, J.League and Major League Soccer.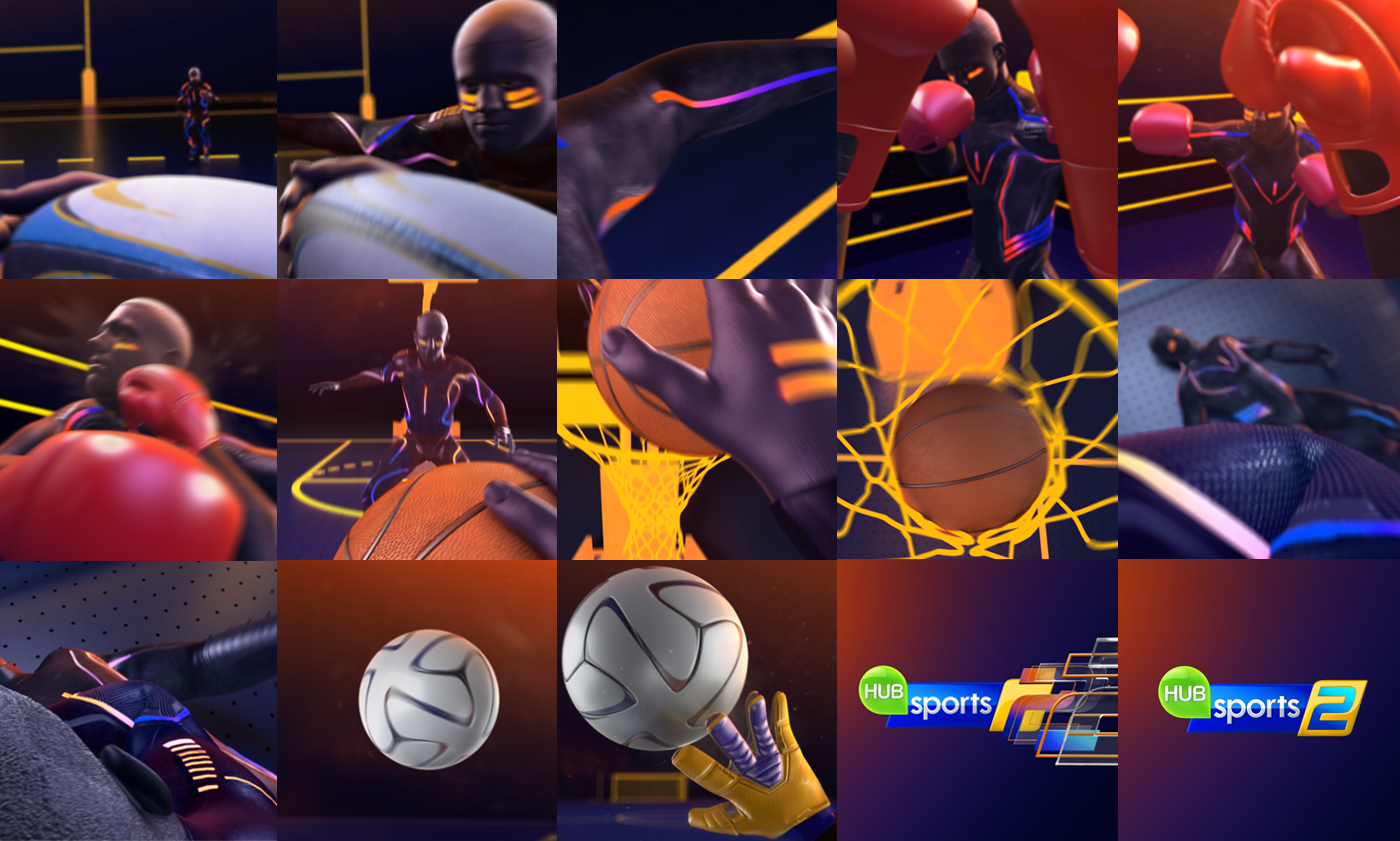 HUB Sports 3 Channel Rebrand 2016 - "Ident 1" 
Catch swift moves with women's tennis and golf, swimming and gymnastics. Key events include WTA, ITTF, LPGA and FINA World Championships.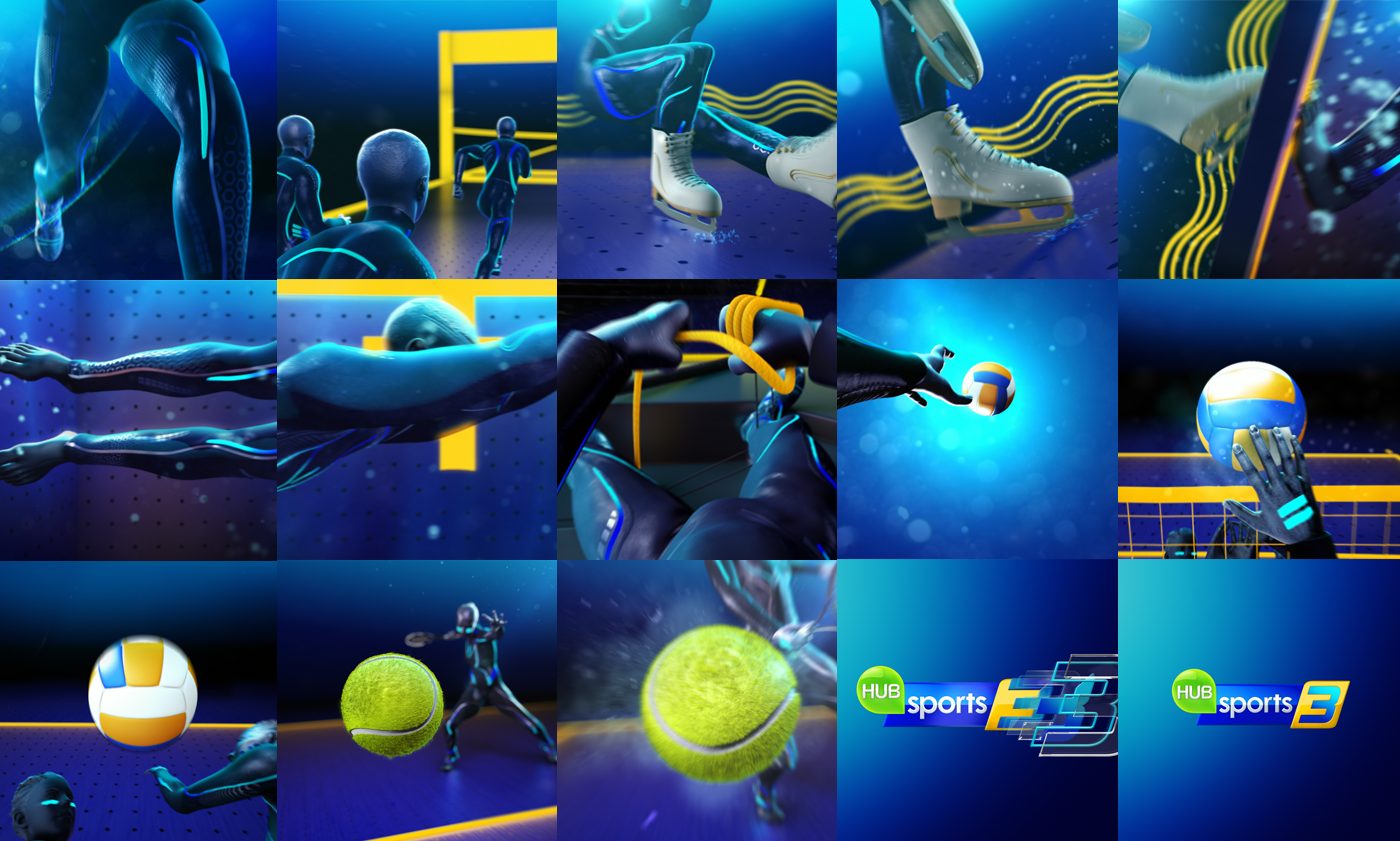 HUB Sports 4 Channel Rebrand 2016 - "Ident 1" 


Home to your favourite golf, sailing and cue sports. Viewers can catch golf of the highest standard on the Professional Golfers' Association (PGA) Tour, the European PGA Tour, the Asian Tour and the Champions Tour; yacht races like The Volvo Ocean Race; and cue sports such as the World Cup of Pool and World Pool Masters.

Character Design Development
​​​​​​​
The human character's attires/suits for HUB Sports Arena, 1,2,3,4 are designed based on the respective sports. They are designed to resemble the actual sports attire yet stylized. They will have a significant color that represents each channel.