A cheeky chocolate fix like no other, our Choc Choc Almond stick bar is a pocket-sized adventure. Three delicious elements - Real Belgian Chocolate coating with diced almonds and chocolate ice cream have been brought together to craft this masterpiece, so what are you waiting for?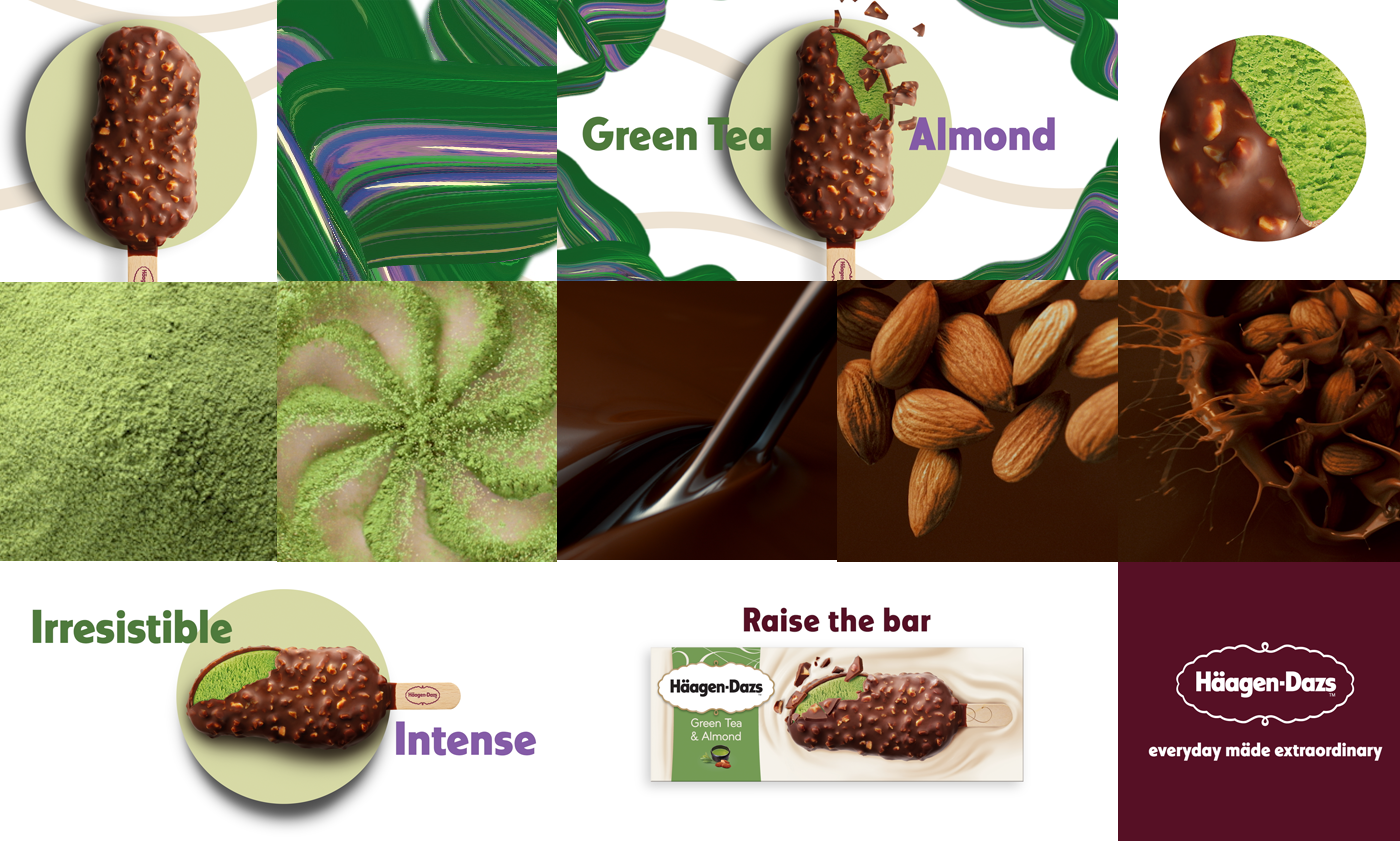 Sink your teeth into an intense green tea icecream made with Matcha tea leaves from Kagoshima prefecture in Japan. Now indulge in the crunchy chocolate almond coating. Pure Indulgence!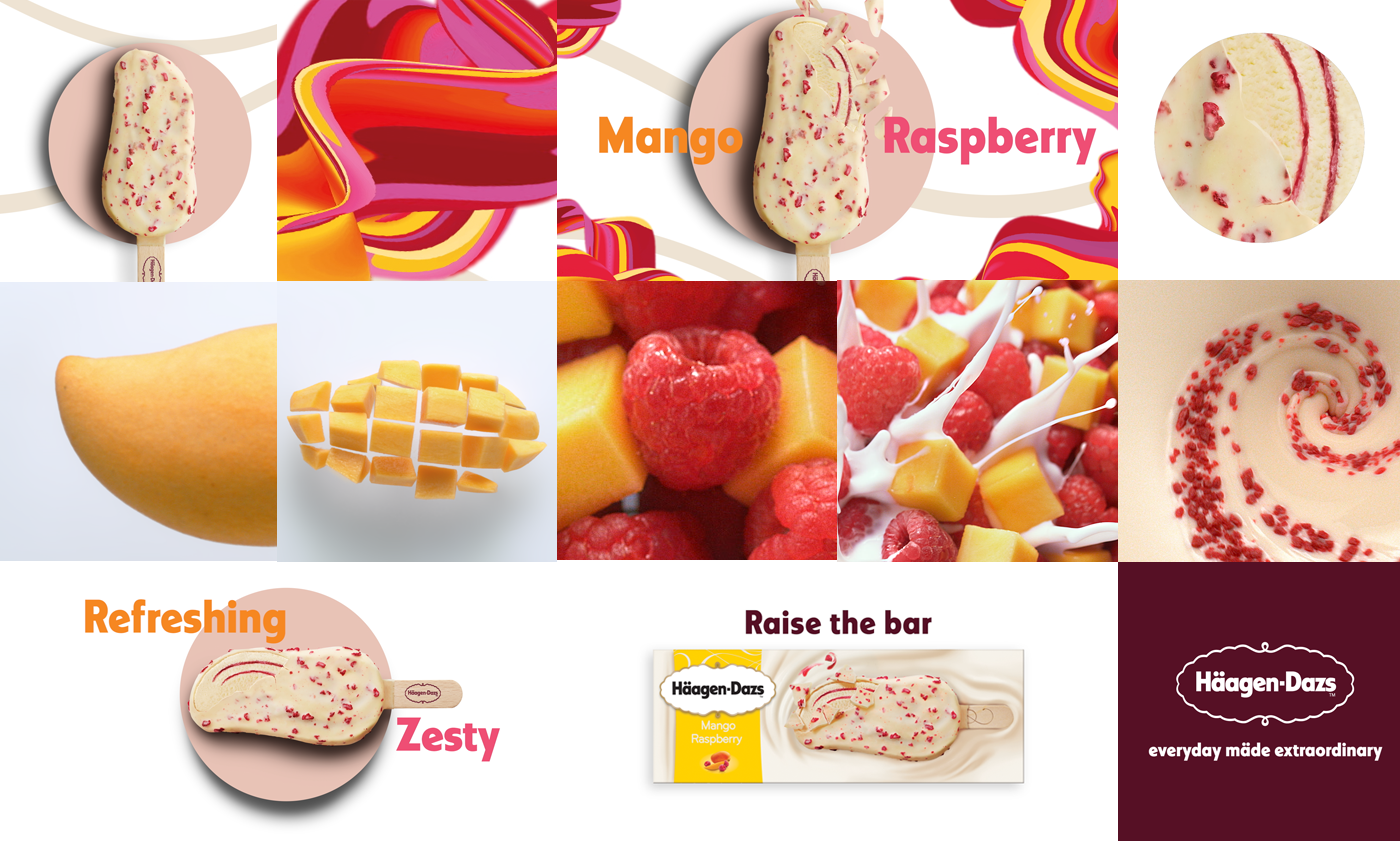 Haagen Dazs Mango Raspberry
The newest mini stick bar flavour to hit the streets, it's our Mango & Raspberry - the perfect tropical weather treat. Covered in white Belgian chocolate with freeze dried raspberry gems, this sweet and tangy treat will knock you off your feet.
Client: The GOVT Pte. Ltd.
Producer: Ruby Ng
Production: Vividthree Productions
Production & Post: Vividthree Productions