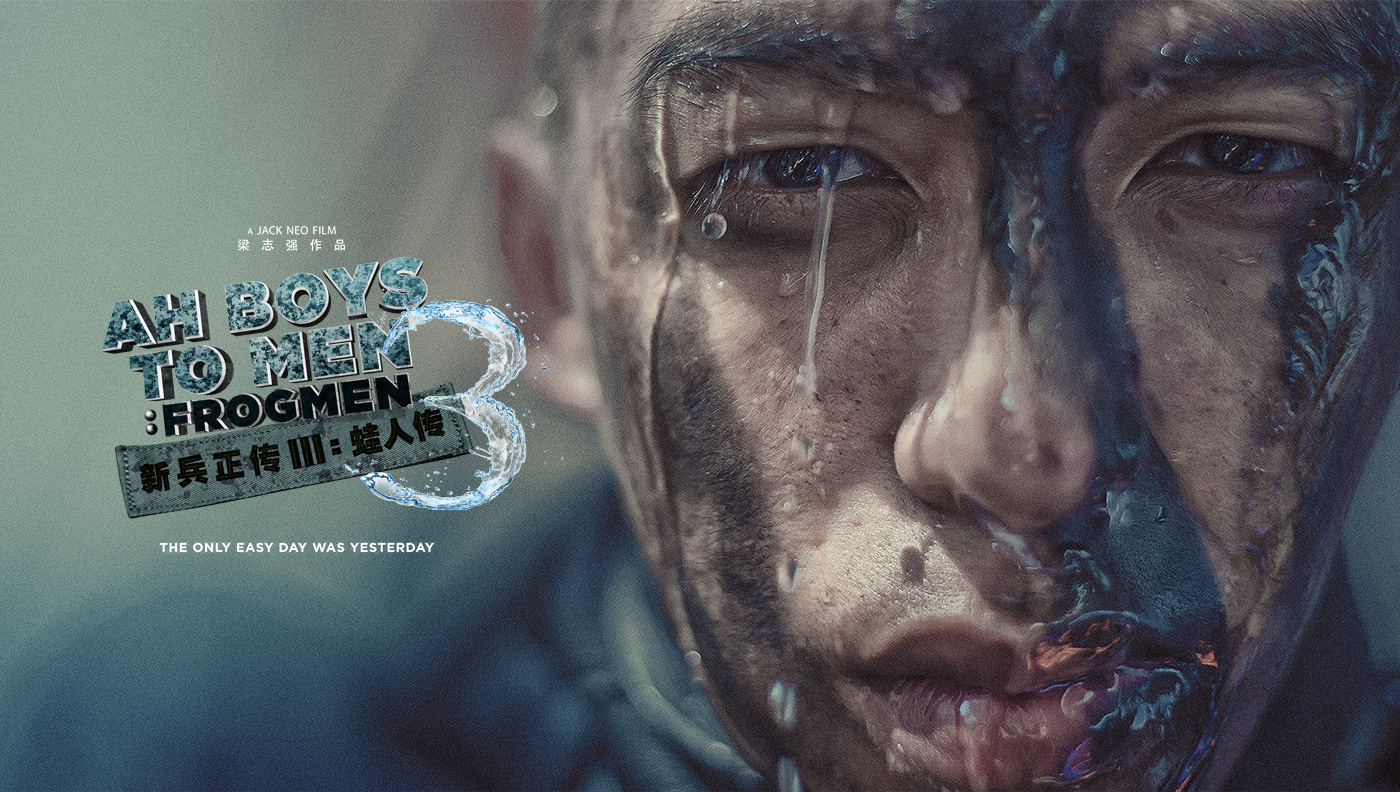 "Ah Boys to Men 3: Frogmen - 新兵正传III:蛙人传"
A 2015 Singaporean comedy film produced and directed byJack Neo, and the third film in the Ah Boys to Men franchise. It was released in cinemas on 19 February 2015. The movie raked $2.83 million from box offices in four days, making it the Asian film with the highest ever box office takings in its opening weekend in Singapore. The DVD version of ABTM 3 was released on 11 May 2015.
The film negates all happenings in the predecessors and explores what might have happened should the boys have been assigned to the Naval Diving Unit.
The film was shot at the Naval Diving Unit in Sembawang Camp. Directed by Jack Neo 梁智强 Screenplay by Jack Neo 梁智强 and Ivan Ho 夏友庆