A book forms the catalyst for an intimate connection between two young adults (Maxi Lim and Cheryl Wee). Weng (Terence Then) prepares a surprise proposal to his longtime girlfriend (Silver Ang). Unhappy wife Ye Lin (Oon Shu An) faces the consequences of her infidelity to husband Jin Hao (Louis Wu). A husband and wife (Joshua Tan and Hayley Woo) facing impending divorce has a chance encounter with an elderly couple.
Helmed by four up-and-coming Singaporean directors M. Raihan Halim, Gilbert Chan, Sam Loh and Daniel Yam, this omnibus film earnestly presents tales of love across various stages of life, diving deep into the emotions and tribulations that confront the characters. Each tale is told with a distinctively keen eye – the dramatic yet complex narratives coalesce into an overall moving portrayal of love in all its many splendours.
Vividthree worked on the concept, design and animation for the movie opening & segment opener for each love story. 
4LOVE - "爱在小红点"
  |  Opening Title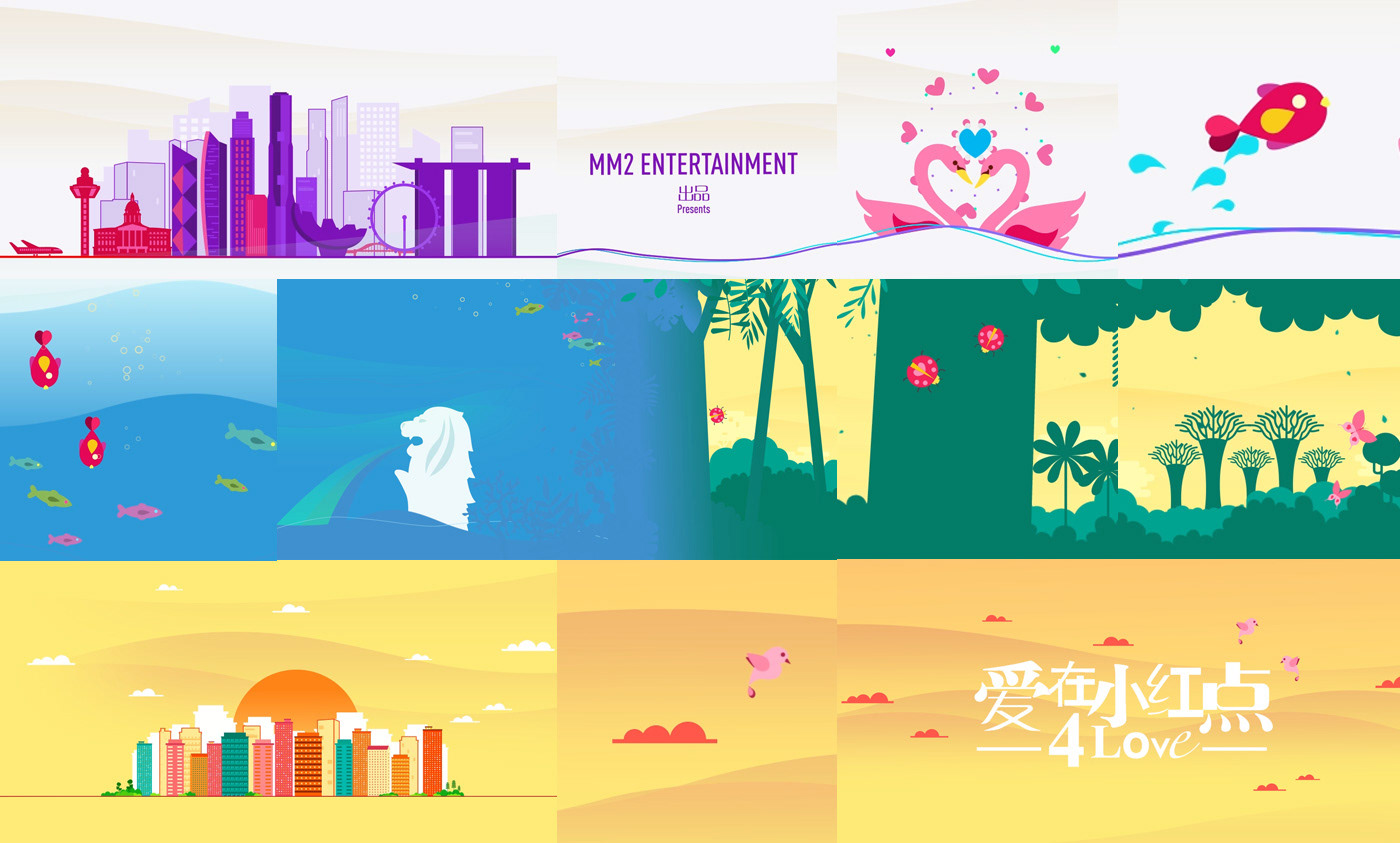 4LOVE - "爱在小红点"
  |  Transition

4LOVE - "爱在小红点"
  |  End Credit